Lately, the color purple -most specifically lilac and lavender- has become a "trend" and as a long time enthusiast of that color I couldn't be happier~
My usual fashion sense did relay on jeans, black, grey, and all shades of blue, but I found this pair of beautiful lilac colored jeans from H&M and I'm OBSESSED!
This needs to be a huge trend! I need more purple pants! I am also on board more colorful pants, but I NEED every shade of purple pants ever made right now xD
I think this is it, I bought it from the store but the fit looks the same. TBH, it's not the best quality and I don't think it'd last long, but these are my 1st pair so I'm happy with it.
I saw this on insta and I loved it so much! It's from a brand called SATIN, and it looks so pretty, the shade of purple is beautiful and it looks soft and flowy.
I'm not a pro with style names, but usually these types of pants look too thin or too stiff and this looks well balanced.
I found this while googling purple pants and it's from thecustommovement  I just want to say, this is so my style! I love cargo pants, I used to wear them a lot as a kid and they've been making a comeback but in the day they either came in khakis, olive or military pattern. Now colorful cargo pants are everywhere, but they're not all good, I bought some online and they were such a weird fabric, it keeps making a swoosh swoosh sound as I walk..
How To Style Purple Pants:
At first colorful pants look intimidating, but styling it is really simple: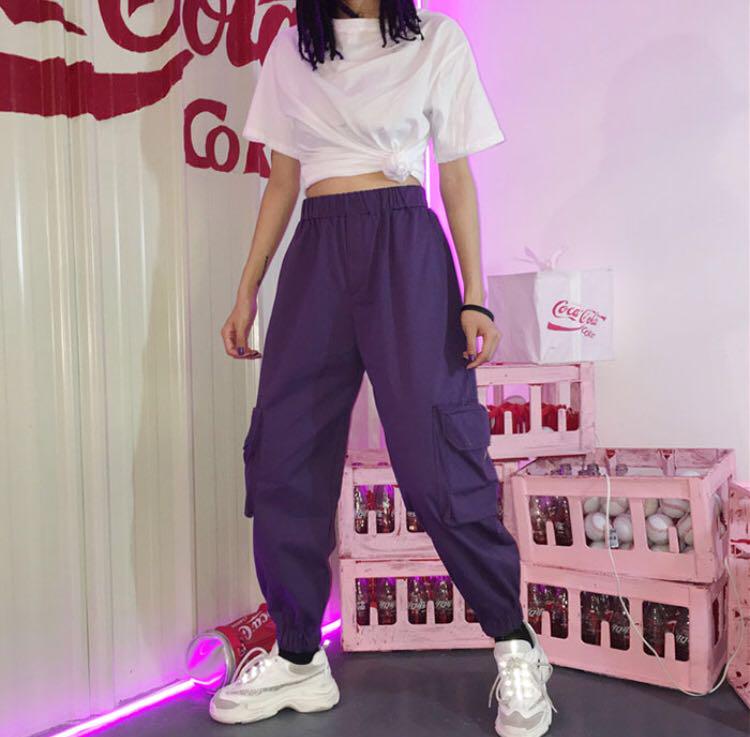 The Safe Choice:
Mix it with White. it's that simple, the white acts as a neutral and classic color. It makes the outfit look elegant yet playful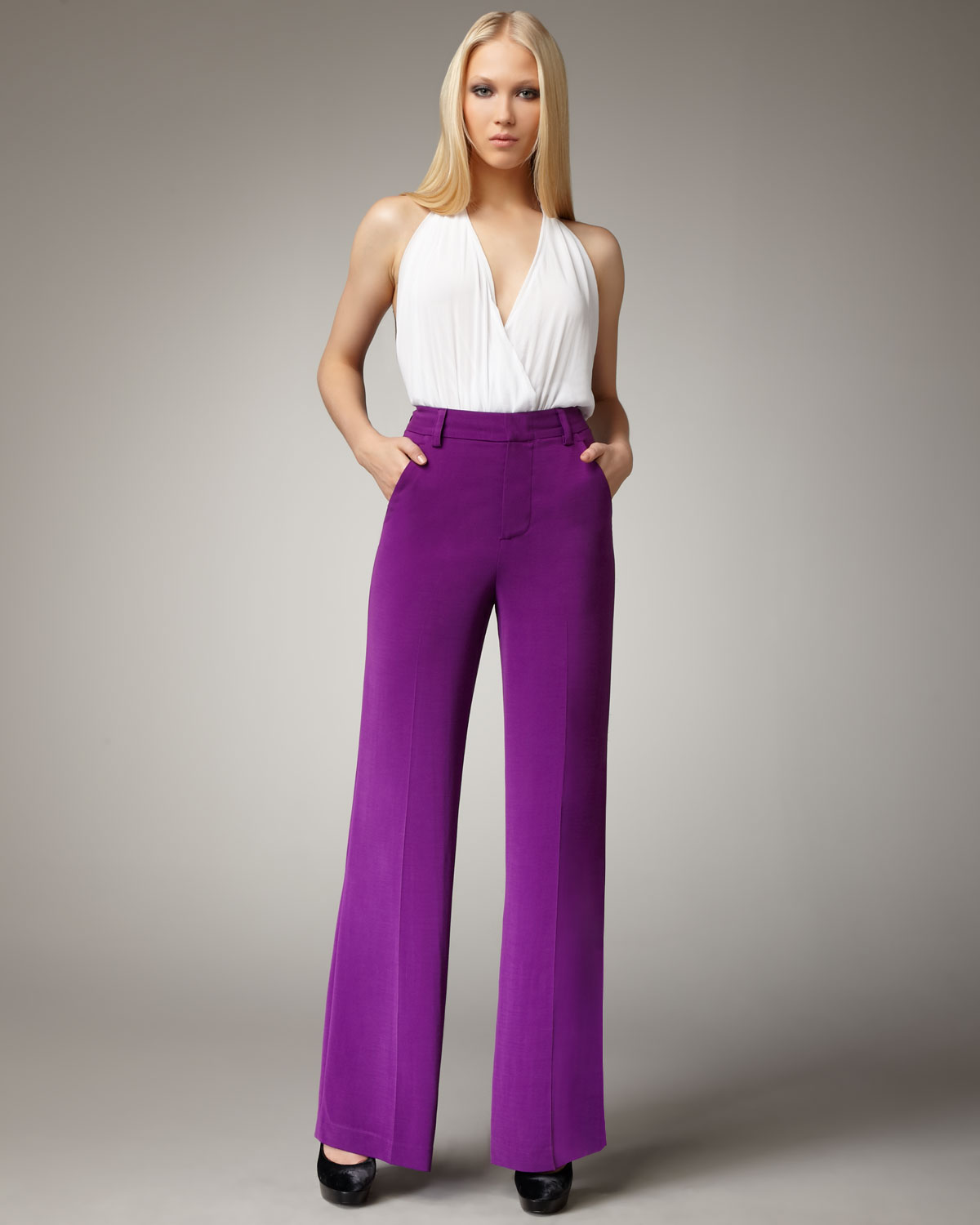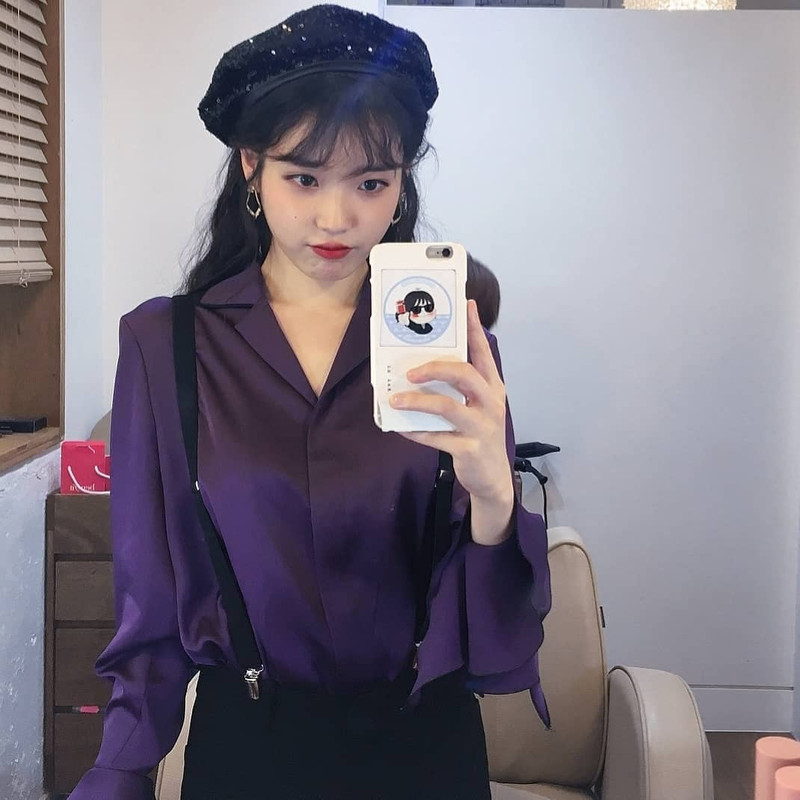 The Bold Choice:
Choose black. The contrasting effect gives out a bold and edgy vibe and it makes the color pop even more. I personally love this choice the most, I love black and I need it in every outfit, so it feels like a natural choice for me, and in return the purple takes me out of my comfort zone.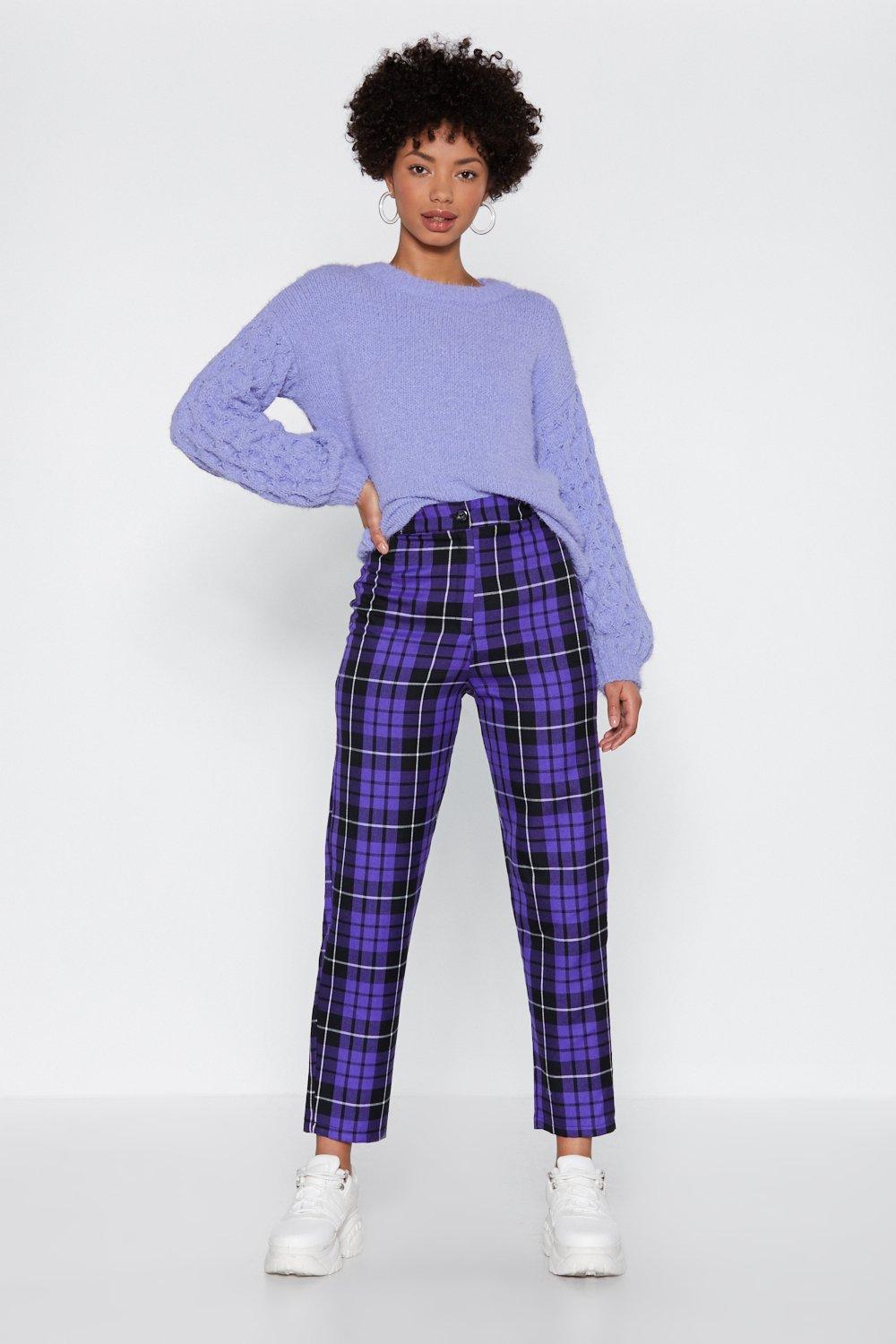 The Daring Choice:
Mix it with other colors~ This is kinda risky, the hues should balance each other, you don't want to choose dark red and dark purple, though I do love red lipsticks with dark purple clothes.
Going with variations of purple is welcomed, pastel colors would go great with either light or dark purple as well, basically if you feel overwhelmed by the mix, just don't do it.
If you feel like you can't do it, you can always choose a white shirt and mix in colorful accessories for a start.
picture credit to owners, I used their direct link.